2023 Hyundai Tucson Model Overview
2023 Hyundai TUCSON | Murray Hyundai Winnipeg

The 2023 Hyundai TUCSON
Experience the all-new 2023 TUCSON, where your next adventure awaits with a wealth of technology, advanced safety features, increased power, and expanded space. Embrace the revolutionary redesign, boasting modern and captivating elements.
Choose from three new powertrain options, including the first-ever TUCSON Hybrid and TUCSON Plug-in Hybrid, as your ultimate sidekick for your next Winnipeg exploration. Get ready to embark on thrilling journeys like never before.
Design
Exterior
The 2023 TUCSON showcases a contemporary design featuring sharp body panels, state-of-the-art lighting, and striking, sculpted surfaces.
You have the option to select either standard LED headlights or upgrade to the premium projector LED headlights, which emit a more intense and focused light. The available hidden LED daytime running lights feature a signature design that adds a striking and sophisticated touch. Seamlessly integrated into the front grille, they remain concealed until illuminated, adding an air of mystery.
Furthermore, the available LED tail lights boast a unique design incorporating triangular shapes and a wraparound LED light strip, enhancing the vehicle's distinctive appearance from the rear.

Interior
Experience comfort and warmth with the standard heated front seats and available leather-wrapped heated steering wheel and heated rear seats, ensuring you stay warm and comfortable during those colder days. Plus enjoy available ventilated front seats to keep cool in the hot Manitoba summers.
The TUCSON provides ample cargo space for all your needs. Revel in 1097 litres* of cargo capacity, which can expand up to a remarkable 2108 litres* when you fold down the rear seats. Thanks to the convenient remote-folding rear seat release, accessing this generous cargo area is a seamless and effortless process. So whether you're carrying luggage, sports gear, or anything else, the TUCSON ensures you have the space you require.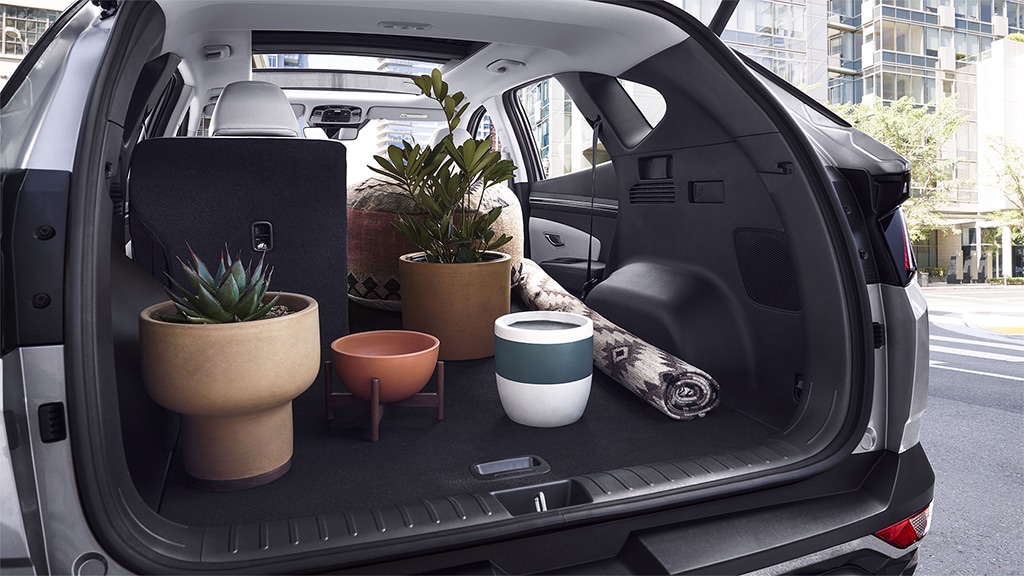 Safety and Technology
With Remote Smart Parking Assist, maneuvering in tight parking spaces becomes a breeze. Utilizing the key fob while standing outside the vehicle, you can remotely drive the car out of a parking spot effortlessly. This feature is especially handy when you encounter narrow parking spaces.
Elevate your driving experience with the available Bose® premium sound system, delivering a rich and immersive audio experience right in the cabin. It's the perfect way to indulge in your favorite playlist or enjoy any form of music while on the road. With the Bose® premium sound system, every drive becomes a delightful journey filled with exceptional sound quality and clarity.
Enjoy the convenience of the available wireless charging pad, conveniently situated in the center console. Now, you can effortlessly charge your smartphone without the hassle of cables, making it a seamless and clutter-free experience. Simply place your device on the charging pad, and your phone will start powering up without any cords or connectors required. Stay connected and powered up on the go with this user-friendly feature.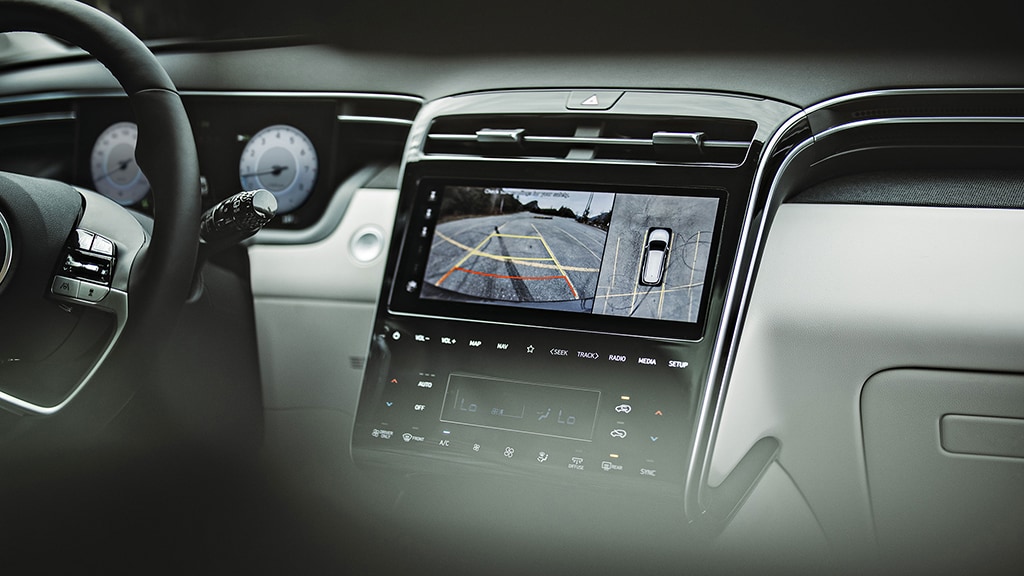 Designed to prioritize your safety, this standard system is equipped to detect signs of driver fatigue. By continuously monitoring driver inputs, it can identify potential fatigue-related behavior. When signs of fatigue are detected, the system promptly issues a visual and audible alert, encouraging the driver to take a well-deserved driving break. This proactive approach aims to enhance road safety and ensure that you stay alert and focused during your journeys.
Highway Driving Assist, along with Lane Following Assist and Adaptive Cruise Control, helps you maintain the speed limit by adjusting your cruise control speed based on GPS and highway data. It also includes Highway Auto Curve Slowdown for added safety, automatically reducing speed before entering highway curves.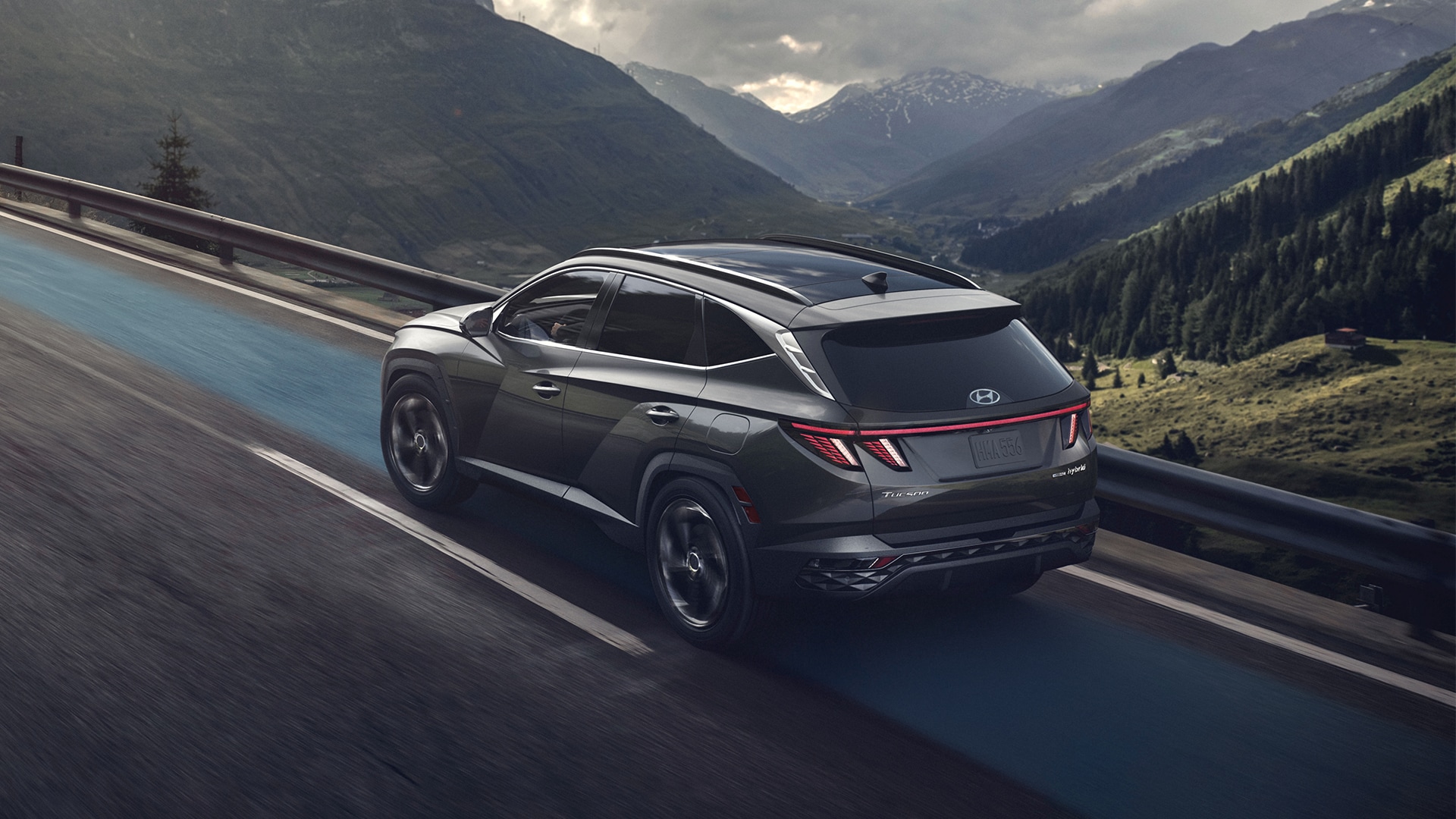 Performance
Gas:
Standard Smartstream 2.5L GDI engine. 187 horsepower 178 lb.-ft. torque
Hybrid:
Available Smartstream 1.6L Turbocharged Hybrid engine + 44.2 kW electric motor with 1.49 kWh lithium-ion battery 226 combined horsepower 258 lb.-ft. torque
Plug-In Hybrid:
Available Smartstream 1.6L Turbocharged Plug-in Hybrid engine + 66.9 kW electric motor + 13.8 kWh lithium-ion battery 261 combined horsepower 258 lb.-ft. torque. Up to 53 km all-electric driving range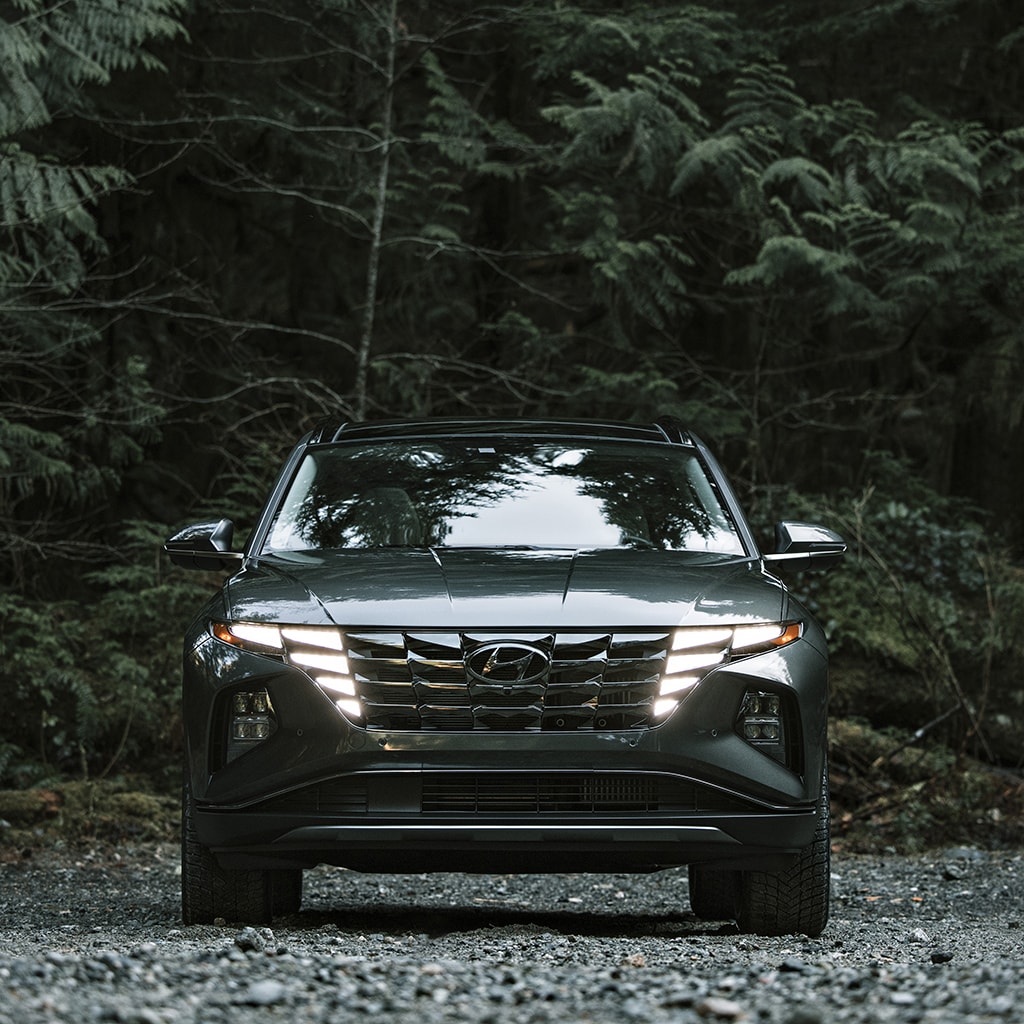 Test Drive the 2023 Hyundai Tucson Today
Book a Test Drive with Murray Hyundai Winnipeg today.