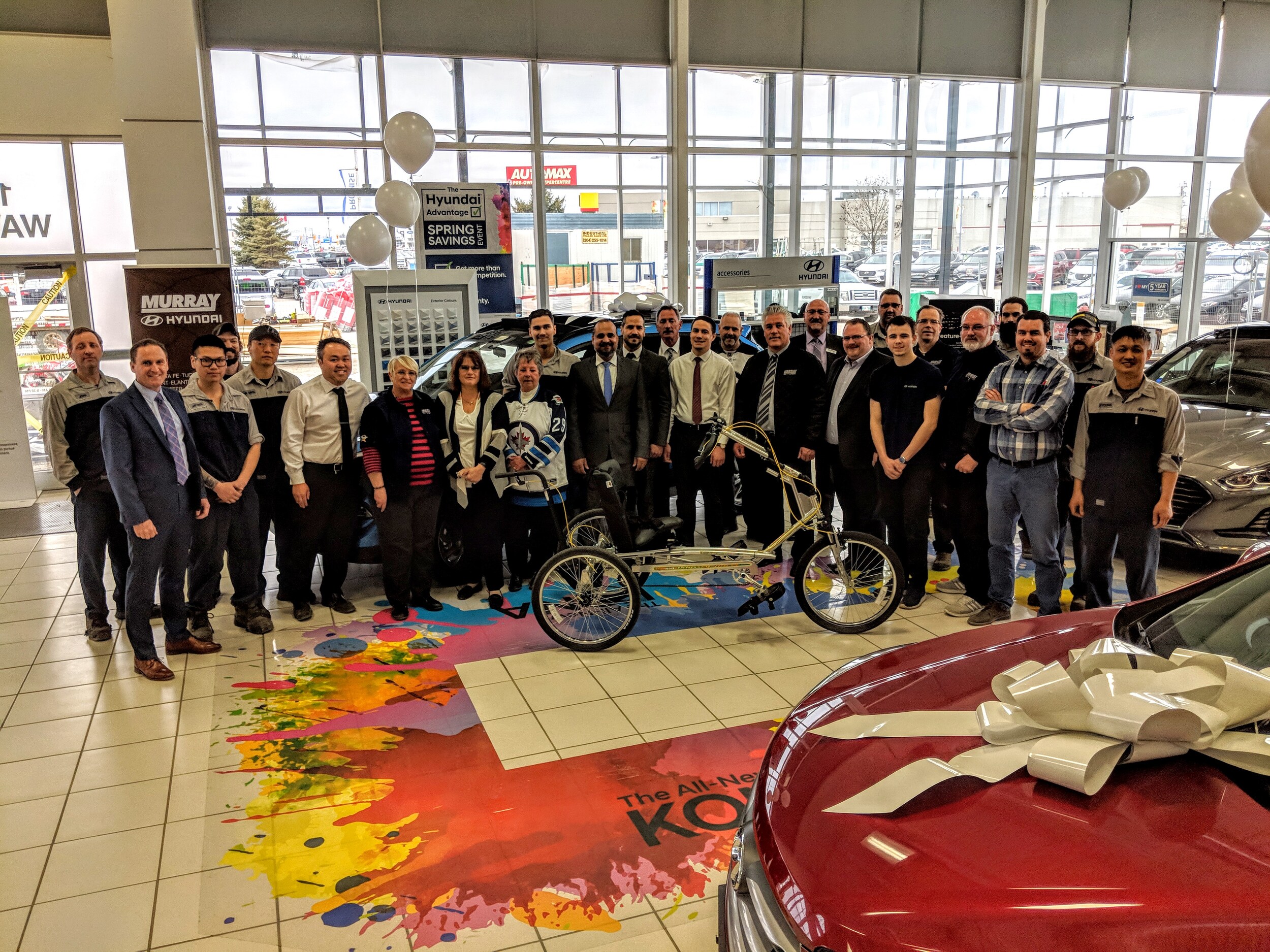 Service Cashier Position Available
Ask any one of our team of respected and highly regarded Employees what they enjoy most about being a part of the Murray Hyundai Winnipeg team, and they'll tell you it's feeling like a real family. It's feeling appreciated and fulfilled. It's about the camaraderie, fun and opportunity for growth. It's actually many things that make being an Employee at Murray Hyundai Winnipeg a place where you don't feel like you're just "working".
Murray Hyundai Winnipeg is a family owned company that has been in business for 10 years and believes in quality, integrity and teamwork. We are currently in the process of significantly expanding and are searching for a Service Cashier to enhance our amazing team.
As part of the Murray Hyundai Winnipeg team you're sure to appreciate:
Birthday appreciation
Being part of a respected family company
Receiving a competitive salary
Receiving a full range of benefits including a company pension plan and matched RRSP contributions
Having opportunities to grow within 30 Murray dealerships across Canada
Earning up to 4 weeks paid vacation
Employee vehicle discount plan.
Working in a professional, energetic, and fun work environment - including multiple staff gatherings
A Service Cashier at Murray Hyundai Winnipeg is a customer facing position and requires excellent interpersonal communication and listening skills, the ability to deal with challenging customer scenarios and the ability to work under pressure from time to time. In this role you will be responsible for:
Collect payment and release vehicles back to service customers
Greet customers and direct them accordingly
Completing Service follow up calls
Co-ordinate tire storage pick up and delivery online
Effectively managing special tasks as assigned by the Service Manager to contribute to overall success of the team, department and organization
Please submit your resume to DAMIEN LAVALLEE, Service Manager at dlavallee@murrayhyundai.ca